ANDA KENAL DENGAN

CHARLIE CHAPLIN

..???...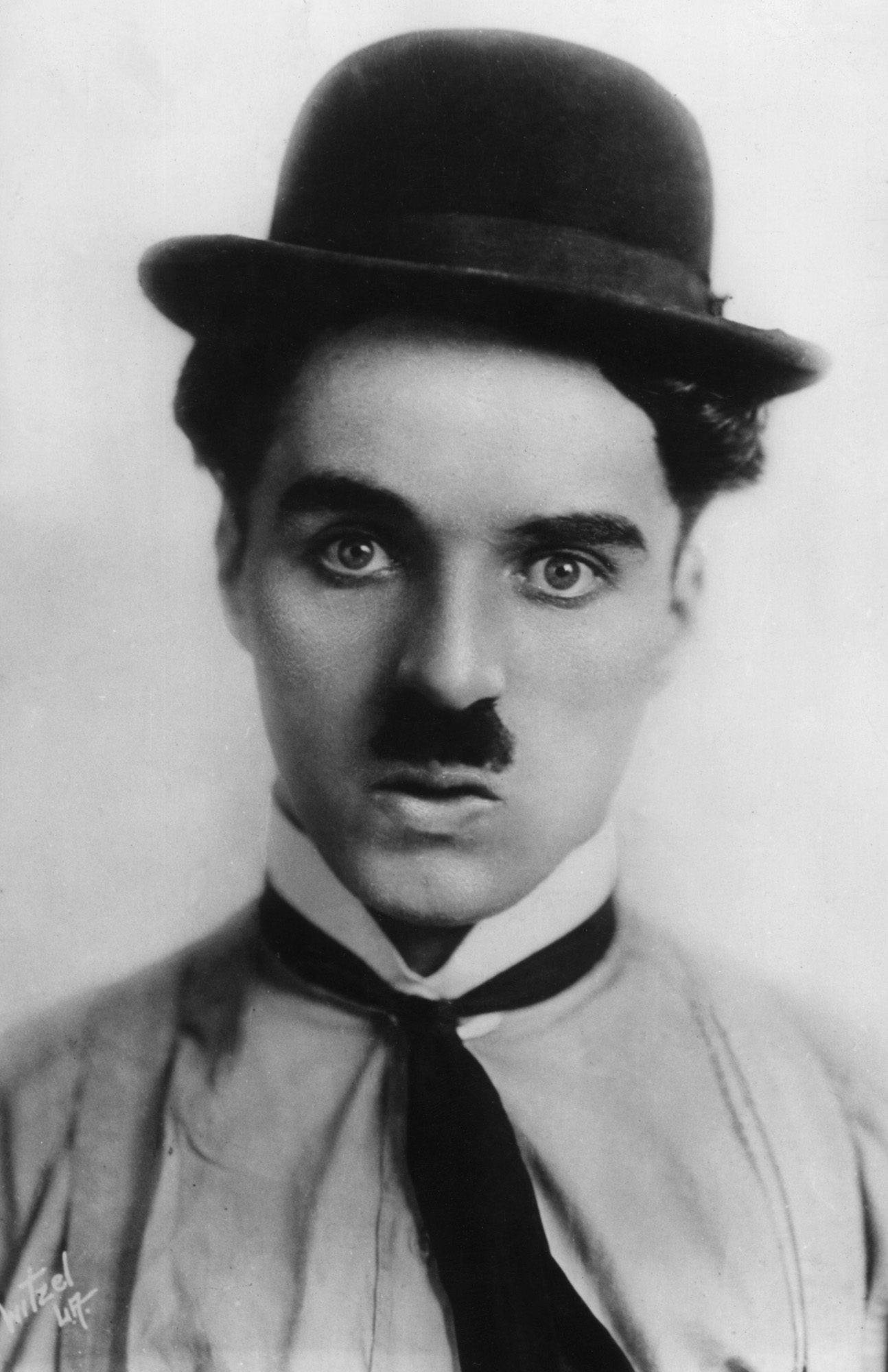 Sir Charles Spencer Chaplin, Jr. KBE (lahir di East Street, Walworth, London, 16 April 1889 – meninggal di Vevey, Swiss, Swiss, 25 Desember 1977 pada umur 88 tahun), atau Charlie Chaplin, adalah aktor komedi Inggris yang merupakan salah satu pemeran film terkenal dalam sejarah Hollywood di era film hitam putih, sekaligus sutradara film yang sukses. Aktingnya di layar perak menjadikan Charlie Chaplin sebagai salah satu artis pantomim dan badut terbaik yang sering dijadikan panutan bagi seniman di bidang ya
MARI KITA LIHAT KATA-KATA BIJAK DARI CHARLIE CHAPLIN
A day without laughter is a day wasted.
Charlie Chaplin
A man's true character comes out when he's drunk.
Charlie Chaplin
A tramp, a gentleman, a poet, a dreamer, a lonely fellow, always hopeful of romance and adventure.
Charlie Chaplin
Actors search for rejection. If they don't get it they reject themselves.
Charlie Chaplin
All I need to make a comedy is a park, a policeman and a pretty girl.
Charlie Chaplin
All my pictures are built around the idea of getting in trouble and so giving me the chance to be desperately serious in my attempt to appear as a normal little gentleman.
C
harlie Chaplin
Brunettes are troublemakers. They're worse than the Jews.
Charlie Chaplin
Despair is a narcotic. It lulls the mind into indifference.
Charlie Chaplin
Dictators free themselves, but they enslave the people.
Ch
arlie Chaplin
Failure is unimportant. It takes courage to make a fool of yourself.
Charlie Chaplin
I am at peace with God. My conflict is with Man.
Charlie Chaplin
I am for people. I can't help it.
Charlie Chaplin
I do not have much patience with a thing of beauty that must be explained to be understood. If it does need additional interpretation by someone other than the creator, then I question whether it has fulfilled its purpose.
Charlie Chaplin
I don't believe that the public knows what it wants; this is the conclusion that I have drawn from my career.
Charlie Chaplin
I had no idea of the character. But the moment I was dressed, the clothes and the make-up made me feel the person he was. I began to know him, and by the time I walked onto the stage he was fully born.
Charlie Chaplin
I have no further use for America. I wouldn't go back there if Jesus Christ was President.
Charlie Chaplin
I remain just one thing, and one thing only, and that is a clown. It places me on a far higher plane than any politician.
Charlie Chaplin
I suppose that's one of the ironies of life doing the wrong thing at the right moment.
Charlie Chaplin
I thought I would dress in baggy pants, big shoes, a cane and a derby hat. everything a contradiction: the pants baggy, the coat tight, the hat small and the shoes large.
Charlie Chaplin
I went into the business for the money, and the art grew out of it. If people are disillusioned by that remark, I can't help it. It's the truth.
Charlie Chaplin
We think too much and feel too little.
Charlie Chaplin